Bravo Passenger Solutions, a leading passenger service system provider, announced that they have extended their agreement with Tassili Airlines of Algeria for a further three years.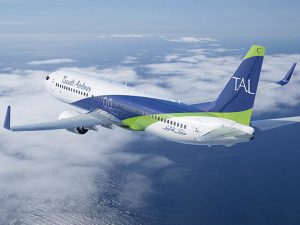 Bravo will continue to provide Tassili Airlines with an integrated solution to their reservations and airport requirements, while continuing to work together to provide innovation as Tassili continues its growth trajectory.
" We are delighted that Tassili has selected Bravo to continue as their PSS provider", said Jason Bitter, CEO of Bravo. "It is always satisfying when long-term customers such as Tassili confirm their appreciation of the capabilities and reliability of Bravo by extending the period of our contract. We look forward to continue working together with Tassili".
Riad Ghenim, IT Manager of Tassili Airliens said: "It has been 6 years since we operated Bravo's PSS system and we are happy to sign for another 3 years. The PSS brings us a lot of flexibility and Bravo always responds when additional developments are needed for each new need. We hope to continue in this direction with this partnership and for a long time to come."
Tassili Airlines was established in March 1998. The company concentrates most of its activities in favor of the oil industry by operating Charters and Shuttle in both Domestic and International.
The main activities are the Tassili Airlines charter flights for the oil company Sonatrach and its subsidiaries, international oil companies and aerial work through its "Tassili Aerial Work" subsidiary.
More recently, Tassili Airlines expanded its network to the public service for international charter flights and regular domestic and international transportation.